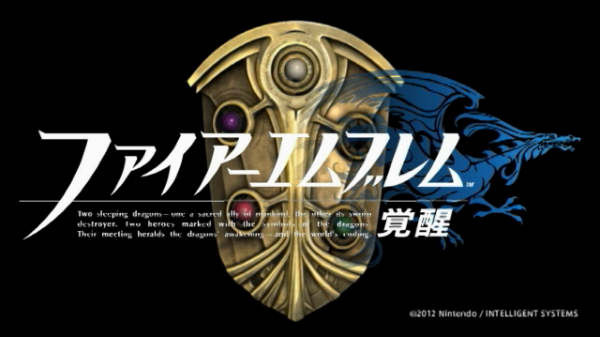 "Two sleeping dragons--one a sacred ally of mankind, the other its sworn destroyer. Two heroes marked with the symbols of the dragons. Their meeting heralds the dragons' awakening--and the world's ending."
General Information
Title:

Fire Emblem: Kakusei (Awakening)


Release Date:

April 19th, 2012 (JP), TBA 2012 (EU)


Retail Price:

$39.99 (presumably)


No. of Players:

1~2


Communications:

Local Play, Internet, StreetPass, SpotPass
Features:
My Unit

- Create your own customizable character who becomes a playable unit and a major character in the story.

Casual Mode

- Toggle the option of permanent death of your party members off with Casual Mode.

Forging

- Improve the stats of your weapons on hand with Gold to suit your needs.

Free Map

- Advance through the story by navigating a world map and accessing bonus locations such as arenas at your own pace.

Skills

- Equip various Skills to enhance your units in combat and utility, learning more as they level up.

Branched promotion system

- Select between two different classes to change into upon promotion.

Class change system

- Use a Change Seal to change the class of a unit to something completely different, like a Knight to a Thief or a Falcon Knight to a General.

Dual system

- Team up with an adjacent supporting unit to attack or defend against a single enemy unit together in the same battle.

Double system

- Carry a unit with you to boost your stats and traverse together, as well cooperate in battles with Dual Attacks and Dual Guards.

Marriage

- Have your characters fall in love, get married, and have playable children.

Paid downloadable content

- Purchase extras such as new maps and episodes, where characters from previous Fire Emblem games may appear.
A brand new Fire Emblem for the Nintendo 3DS.
The story focuses on the trials of Krom, the prince of the Holy Kingdom of Iris, and his companions during a turbulent era. When the neighbouring nation of Perezia starts acting suspiciously, Krom commands the vigilante force to keep his country at peace. Soon, he encounters an unholy force plaguing the lands and a masked swordsman claiming to be the Hero King of legends.
Discuss.