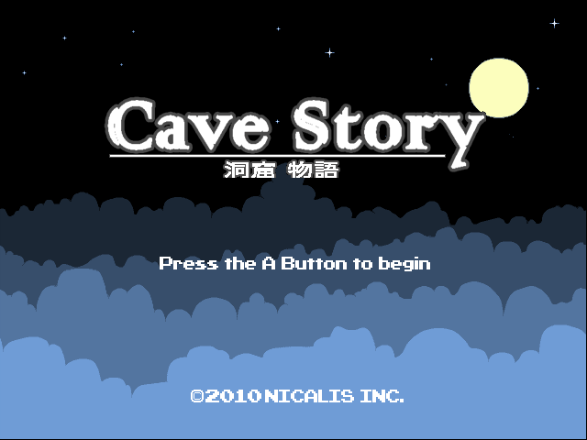 Information
Release Date: March 22nd, 2010
Cost: 1200 Wii points
Developer: Nicalis (Original version by Pixel)
Cave Story was originally a PC freeware game released in Japan in 2004. It was loved by all who could speak Japanese, which so happened to include some Otaku who did a free fan translation so the rest of the world could play, understand and enjoy its' splendor.
New Features/Differences from the Original
- New Graphics (Supports 480p and runs at 60fps; original runs at 50fps)
- New Music
- Multiple Save Slots
- Classic Controller Support
- Multiple ways to prove your Hardcore
- 5 New Gameplay Modes (like Boss Rush)
Keep in mind that you can use either the old graphics and music or the new graphics and music. You can also mix and match to see what's the best fit for you.