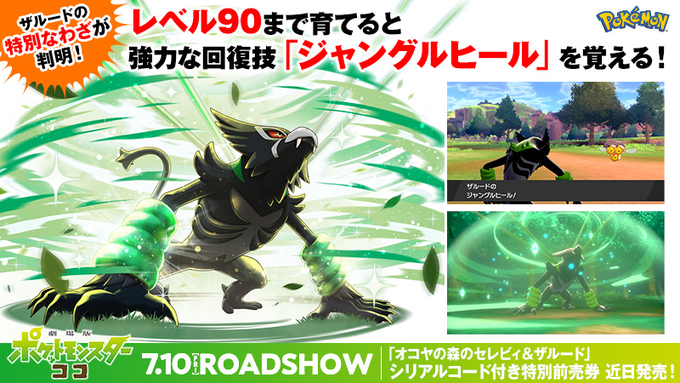 A new move has been revealed for Zarude. At level 90, the legendary Pokemon will learn the move ''Jungle Healing''. Outside of recovery, it is unsure what the move exactly entails.

UPDATE - new information has been released on the Pokemon website...
Zarude's signature move: Jungle Healing!
Once Zarude reaches Lv. 90, it can learn Jungle Healing—a unique move only Zarude can learn.

In this Grass-type status move, the Pokémon wraps its vines around trees and absorbs their energy, then releases that energy combined with its own. Healing power radiates around the area and heals both the user and its ally Pokémon, restoring their HP and curing them of any status conditions.